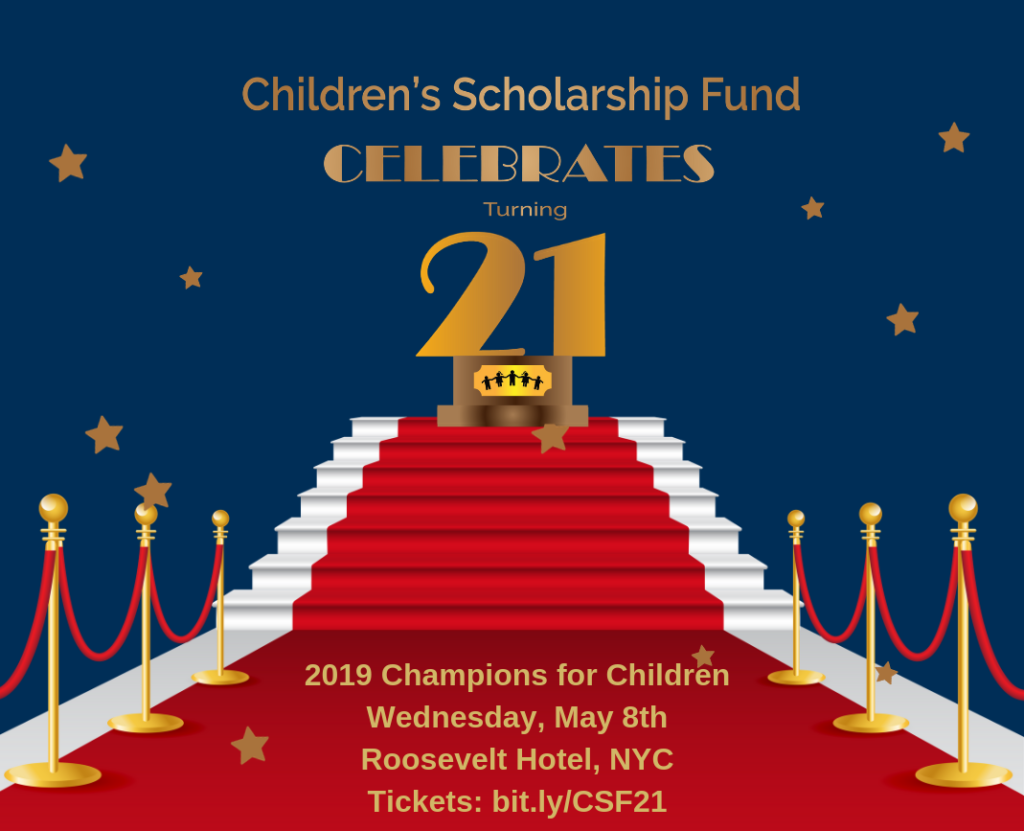 Purchase tickets by highlighting the sponsorship or ticket level and proceeding to the billing section at the bottom. 
Individual tickets are $400. To purchase multiple individual tickets, click on "Other" and enter an amount equal to the total cost of your ticket purchase, and note that this is a ticket purchase in the comment box.
If you have any questions, please contact Michele Mitola at mmitola@scholarshipfund.org or 212-515-7108.
To minimize processing fees for gifts of $5,000 or more, please consider using the direct debit option or mailing your gift to the address below:
Children's Scholarship Fund
Attn: Champions for Children 2019
8 West 38th Street, 9th Floor
New York, NY 10018