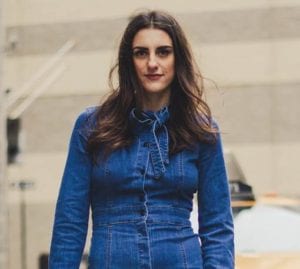 Hometown: Clifton Park, New York
Alma Mater: The King's College
Industry: Non-Profit
Hobbies:  Running, eating tacos, exploring Brooklyn with my husband
Fun Fact: In addition to working full-time at a non-profit organization, I also coach women's college volleyball. Go Lions!
How did you get involved with Children's Scholarship Fund and the Young Leaders Board?
I attended a CSF event to share scholarship opportunities with the Scholars and left moved by the mission and cause. Working in both the non-profit and higher education industries, I see first-hand just how important equal education is.
What do you hope to learn or gain from being a YL Member?
I hope to help the Children's Scholarship Fund in providing a better quality of education to students. In doing so, I plan on building relationships with the CSF Scholars and Young Leaders.
Why is education important to you?
The education a child receives in their early developmental years sets the foundation for their future. Their education will not only affect what college they attend or what job they may be offered but their entire worldview. Yes, a quality education has the power to improve test scores and grades, but it also has the power to improve lives.