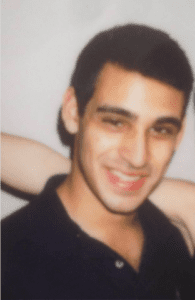 Hometown: Bethesda, Maryland
Alma Mater: George Washington University '14
Industry/Career Role: Finance, Venture Capital
Hobbies: Tennis, Traveling, Exploring NYC
How did you get involved with Children's Scholarship Fund and the Young Leaders Board?
After spending a year living in New York, I decided I wanted to get more involved in the community and Children's Scholarship Fund seemed like a great way to do that. The Young Leaders Board is composed of extremely bright and passionate people who also care about education, and it was an honor to join this year.
Why is education important to you?
I believe that everyone should have access to a great education. I was lucky to attend a great high school and my education has been so important in my life.  I want to give back to those who may be less fortunate and help them achieve their goals, and it all starts with a good education.
What is your favorite part of being involved with CSF and the Young Leaders?/What do you hope to learn or gain from being a YL member?
I really want to get involved and attend events with students sponsored by CSF. It's great to see in person how CSF is helping kids and showing them that there are people who care and are supporting them.