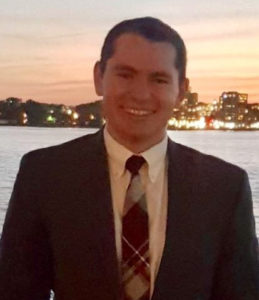 Hometown: West Hartford, CT
Alma Mater: Binghamton University
Industry: Real Estate Finance
Hobbies: Swimming, weightlifting, baseball, and traveling
How did you get involved with Children's Scholarship Fund and the Young Leaders Board?
I am involved with another organization that helps kids in third world countries pursue their educational goals. I realized I wanted to help kids here in the States as well, and stumbled upon CSF while looking for an opportunity to help out.
What do you hope to learn or gain from being a YL Member?
Education creates opportunity. Simply put, I want the fulfillment of knowing a student is out there with opportunity created by my contributions to CSF.
Why is education important to you?
The importance of education was lost on me throughout the majority of my life, until college. Hindsight truly is 20/20. Looking back at my early school days, I was not a great student. Luckily, I was blessed with an incredibly strong support system, from my family to my teachers, that guided me through life to become the man I am today. Every young student should have the support system I had, and CSF gives them an opportunity to have it.