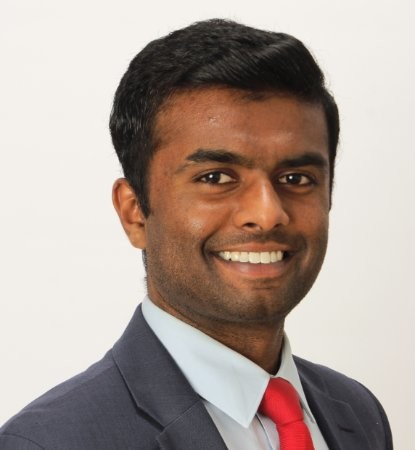 Hometown: Bridgewater, NJ
Alma Mater: Rutgers University
Industry: Financial Services
Hobbies: International Travel, Skiing and Smoothies
Fun Fact: Lived on an elephant preservation in Chiang Mai, Thailand for a week

Why is education important to you?
Education arms individuals with the skills and knowledge they need to navigate today's shifting landscape. What should be a universal right for all has become accessible only to those with the economic means to do so. Programs such as the Children's Scholarship Fund aim to alleviate this issue by providing the resources children need to attain educational opportunity and is a cause I look forward to contributing to.

How did you get involved with the Children's Scholarship Fund and the Young Leaders Board?
I came across CSF through my firm's philanthropic organization and as a first generation immigrant is a cause I feel strongly about.

What do you hope to learn or gain from being a YL member? I hope to partner with the other individuals on the Young Leaders Board to make a positive contribution on the organization and ultimately benefit the individuals that it serves.