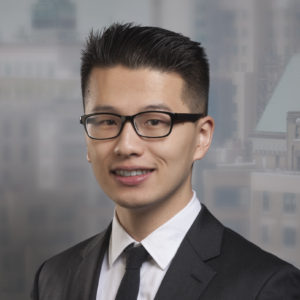 Hometown: 39.9042° N, 116.4074° E
Industry: Management Consulting
Hobbies: Basketball and cooking
Fun Fact: I met Alec Baldwin when I had no idea who he was
Why is education important to you?
Education opens up so many doors and opportunities. Children without access to quality education are not only deprived of opportunities in the present, but are also set back in their futures. Education gives each individual the ability to reach their potential and achieve their goals.
How did you get involved with Children's Scholarship Fund and the Young Leaders Board?  
I was looking online for volunteer opportunities, and I was eventually pointed to the Children's Scholarship Fund. After further research about CSF's background and goals, I reached out to get involved and help out where I can.
What do you hope to learn or gain from being a YL Member?
I hope to use my background and experiences to continue to make an impact and help provide children access to quality education. Additionally, I hope to develop my leadership abilities while building new relationships with CSF Scholars and other Young Leaders.