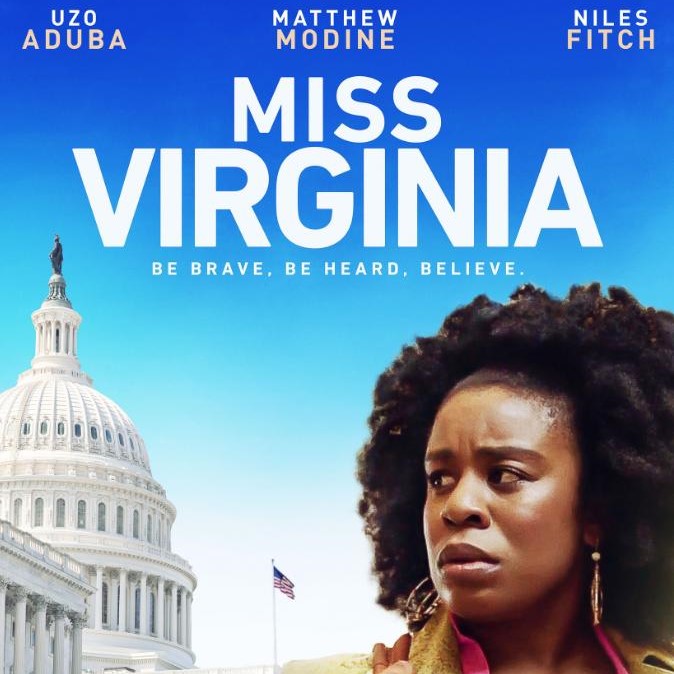 By CSF President Darla M. Romfo
A new movie opening today tells a story very dear to CSF's mission of expanding educational opportunities and our belief that parents are the first educators of their children. A group of CSF families and staff recently had the chance to screen the movie at its NYC premiere and I encourage you to see it too!
Miss Virginia, starring Uzo Aduba, Niles Fitch, Matthew Modine, and Amirah Vann, is based on the inspiring true story of Virginia Walden Ford, a long-time friend of CSF and a mom who led the fight to create a scholarship program for low-income DC families.
What started out as an effort to get her son into a better school became a movement when Virginia created DC Parents for School Choice, an organization which urged Congress to pass the DC Opportunity Scholarship Program in 2003. Since then, more than 10,000 children have used DC vouchers to attend the private and parochial schools their families have chosen for them.
The portrait of Miss Virginia as a parent who is willing to sacrifice for her child despite many challenges and disappointments is uplifting and empowering, and one with which many parents will identify.
CSF Mom Ruth Arias, who attended the NYC premiere with her three children, told us, "I encourage you to see this must-see film, a film that hits close to home, that we can all relate to whether you're a parent, single parent, or child. This film was a mirror image for the life that my children and I had to endure. If not for the 'loudmouths' like Miss Virginia, my children's dreams would not be becoming a reality."
I am so glad Virginia's story is being told, and I hope this movie helps pave the way for many more children to access a better education.
Miss Virginia is now available to buy and rent on iTunes, Google Play, and Amazon Prime, and also in limited release in theaters. For more information on the movie and how you can watch, visit https://www.missvirginiamovie.com/watch.