EXPANDING EDUCATIONAL OPPORTUNITY
Elizabeth Segarra
Fourth Grader, Ascension School
Elizabeth loves reading and art and dreams of becoming a veterinarian.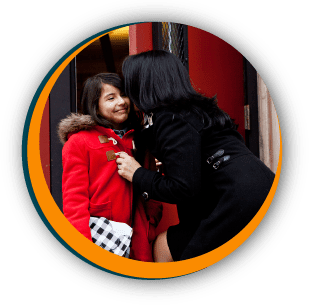 EDUCATION IS ESSENTIAL
With only a high school diploma, Veronica found it impossible to find a job let alone one that paid enough for a single parent to raise her family in New York City. Struggling to return to school as an adult, she learned the hard way that an education is essential to getting ahead in life.
As a result, Veronica is determined to give her daughter, Elizabeth, the best education she can afford. With the help of Children's Scholarship Fund (CSF), she is sending Elizabeth to Ascension School on Manhattan's Upper West Side.
THE BENEFITS OF A SMALLER PRIVATE SCHOOL
Veronica initially chose the school because of its strong curriculum, discipline, and character education. Also, since Elizabeth was shy and an easy target for bullying, Veronica believed she would benefit from the smaller private school setting.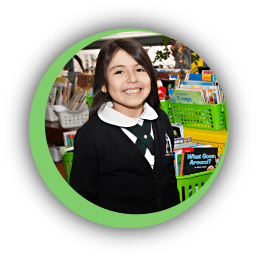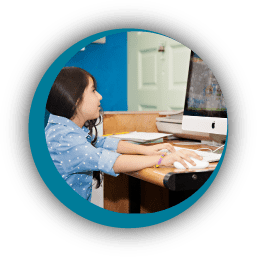 HAPPY AND THANKFUL
And she was right. Now a fourth grader, Elizabeth has blossomed. She loves reading and art and dreams of becoming a veterinarian. "We are so happy to be part of the CSF family and extremely thankful for all your support," Veronica recently shared.
Like all CSF parents, Veronica pays part of Elizabeth's tuition herself – an investment she knows is paying off and will have continued benefits in the long run.
Photo credits: All photos © Alexandra Frumberg.
The U.S. education system is failing many of our most disadvantaged students who are striving to do better.
At the Children's Scholarship Fund, we expand educational opportunity by providing scholarships to families in need so their children can attend the K-8 schools that best meet their needs, regardless of their ability to pay or where they live. We also support scholarship programs and reform efforts that help all children get the education they deserve.