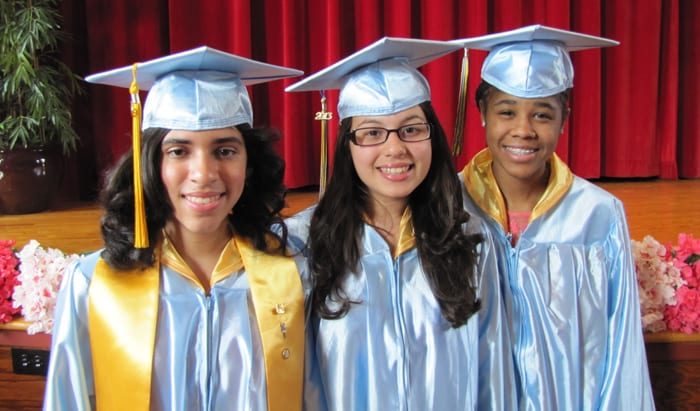 Our Young Leaders will sustain CSF in the coming years. Whether organizing popular fundraising events or volunteer activities with CSF Scholars, they are CSF's next generation of leaders.

The following individuals currently serve on the Young Leaders Board:


Daniel Aguirre, BNY Mellon
University of Florida

Nicky Aimcharoen, Pretium Partners LLC
University of Rochester

Victor Bach, CPPIB
New York University

Nicoline Bergsma
Marymount Manhattan College

Sai Bhandari, Morgan Stanley
Rutgers University

Dillon Biddiscombe, Bank of America Merrill Lynch
Columbia University

Will Biggar, PIMCO
Colgate University

Colin Campbell, Oliver Wyman
Northwestern University

Don & Erica Castle
Colgate University

Reco Charity, Paul, Weiss, Rifkind, Wharton & Garrison LLP
Virginia Tech; Georgetown Law School

William Choi, HIG Capital
Northwestern University

Melanie Coffin, Colgate Palmolive
Lafayette College

Conor Cunnane, Axial
Loyola University Maryland

Rory Cunnane, MBA Candidate at Columbia University
Bucknell University

Josue DePaz, Gerson Lehrman Group
Santa Clara University

Bennie DeSalvo, The Coca-Cola Company
University of Richmond

Samantha Englert, Triptease
University of South Florida

Eric Ferson, Marsh & McLennan Companies
Bucknell University

Jerry Gao, Palladium Equity Partners
University of Iowa 

Tyler Gordon, PricewaterhouseCoopers LLP
University of Maryland

Oneica Greaves, Citigroup
Harvard Business School

Priscilla Habeeb Sankar, Morgan Stanley
Pace University

Kevin Heller, Point72 Asset Management
Amherst College

Rachna Jain, BNP Paribas
New York University

Janet Jin, JP Morgan
Harvard Business School

Amit Joshi, Forensiq
Cornell University

David Ko, Goldman Sachs
Cornell University

Katya Leibholz, Heart for Art Institute
St. Andrews University

Anni Li, Protiviti Inc.
Western University – Ivey School of Business

Alice Liao, TIAA
Western University – Ivey School of Business


Hansel Lopez, Time Inc.
Cornell University

Steven Mages, PIMCO
Vassar College

Michael McGuiness, Chatham Asset Management
Wake Forest University

Andres Menocal, JP Morgan
University of Miami

Jacqueline Palma, ING Capital LLC
Vassar College

Raymond Pang, Digital Bridge Holdings
Washington University in St. Louis – Olin Business School

Dan Parolin, JP Morgan
Villanova University

Michael Pastrich, Standard & Poor's
New York University Business School

Roshan Patel, Trillium Trading
Vanderbilt University & The George Washington University

Katelyn Pior, Meltwater
Pepperdine University

Cathey Price, Meltwater
College of Charleston

Hampton Quillen, Farient Advisors
Wake Forest University

Russell Reed, Notre Dame Law School
Colgate University

Hugo Rodrigues, MBA Candidate at Harvard Business School
New York University

Andrew Sagon, Willis Towers Watson
Syracuse University

Alexandra Salavitch, Calvin Coolidge Presidential Foundation
Kings College

Maria Samuel, Goldman Sachs
Georgia Tech

Prachi Shah, First data
Rutgers University

Lindsay Slaven, KGS Alpha Capital Markets
Cornell University

Matthew Stromecki, JP Morgan
Cornell University

Madison Unell, Mighty
Pepperdine University

Julianne Voll, Metropolitan Building Services
New York University

Jason Weber, OpenInfluence
Pepperdine University

Lizzy Welch, Eze Software
Lafayette College

Schuyler Yost, Founder of Oxeon Investments LLC
Colgate University

Dan Yu, Sterling Investment Partners
Wake Forest University

Liliana Zapata, FullScreen Media
Hunter College

Samantha Zeiss, CSM Advisory Group
Dartmouth College
Spotlight on Young Leaders Board Member Priscilla Habeeb Sankar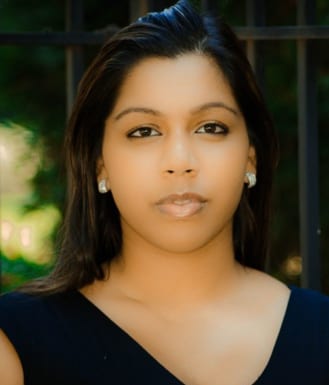 Hometown:  Baldwin Harbor, NY
Alma Mater:  Pace University
Industry:  Financial Services
Hobbies:  Traveling, cooking different cuisines, reading Caribbean/South Asian non-fiction
Fun Fact: I have a four-year-old Puggle named Prince. Prince is my first pet, ever!

How did you get involved with Children's Scholarship Fund and the Young Leaders Board?
Over the years, I have been involved in a number of organizations. While researching different organizations, I was looking to make a more impactful contribution to the community. When I stumbled across CSF (via VolunteerMatch), I found the mission to be a perfect intersection of promoting educational values for high-performing, low-income students. Education is a cause that I am very passionate about, specifically for diverse, underprivileged children.

Why is education important to you?
As a daughter of immigrants, I have come to appreciate how families may struggle to provide education to their children in what seems to be a very complicated system. My parents worked tirelessly to provide best-in-class education for me and my brother.  Like many of the CSF students, achieving excellence in education has always been a priority in my household.

What is your favorite part of being involved with CSF and the Young Leaders?
The Young Leaders at CSF are able to get involved at every level of strategic planning. There is no boundary on how we engage with the CSF staff and schools. It is important to understand the field work before championing a cause, and CSF allows their members to do just that!
Get Involved
To get involved with the Young Leaders, contact Jane Lee by email or by phone at (212) 515-7115.
Connect with the Young Leaders on Facebook and Instagram!