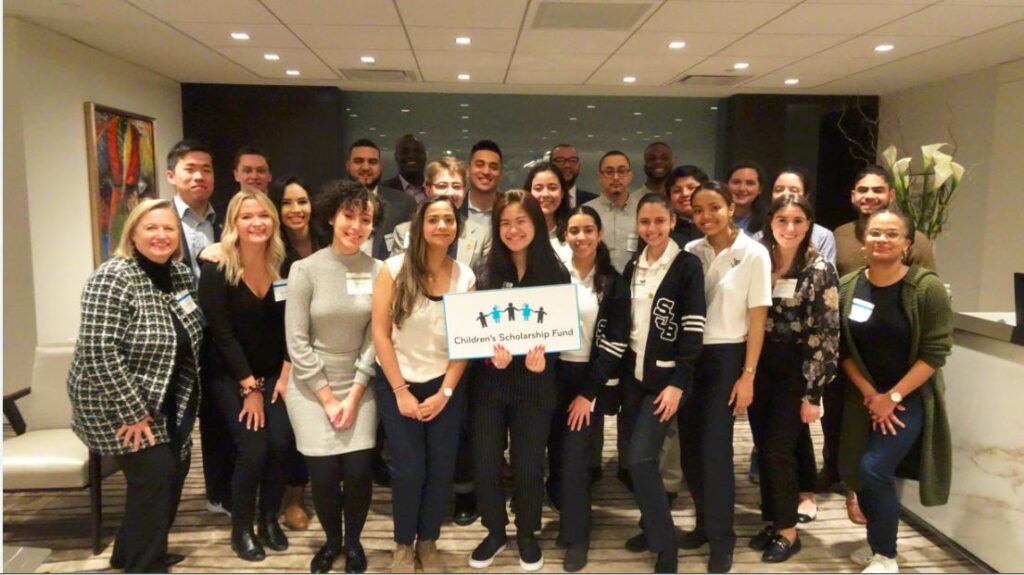 CSF alumni gathered recently with Young Leaders Board and President's Council members for advice on making the most of college and navigating career options. Panelists included two of our President's Council members, Reco Charity, a lawyer at Paul, Weiss, and Jason Tejada, a VP at Morgan Stanley and a CSF alum, and two Young Leaders Board members, Nicole Serrato, a filmmaker and CSF alum who also works at CSF, and Josué De Paz, who recently launched First Tech Fund, a nonprofit committed to closing the digital divide by providing technology and training to high school students.
Among the pearls of wisdom shared were:
Explore your interests so you become more self-aware.
Keep an open mind and recognize your goals may change as you get older.
Create a LinkedIn profile to connect with contacts and find job openings, and use the internet, especially Google and YouTube, to find information and answers.
Take advantage of career planning resources offered by your school or college. If you set a goal, figure out the steps required to reach it and start completing them.
Don't let others tell you your dreams are not "realistic" before you even try.
Remember that not everyone's path is the same, and don't get discouraged if it takes longer than expected to achieve your goals.
After the panel discussion and a healthy Q&A session, alumni mingled with members of both the Young Leaders Board and President's Council. We are incredibly grateful to all who took time to connect with CSF alumni, and to Reco Charity and Paul, Weiss for donating space. Stay tuned for future alumni events!