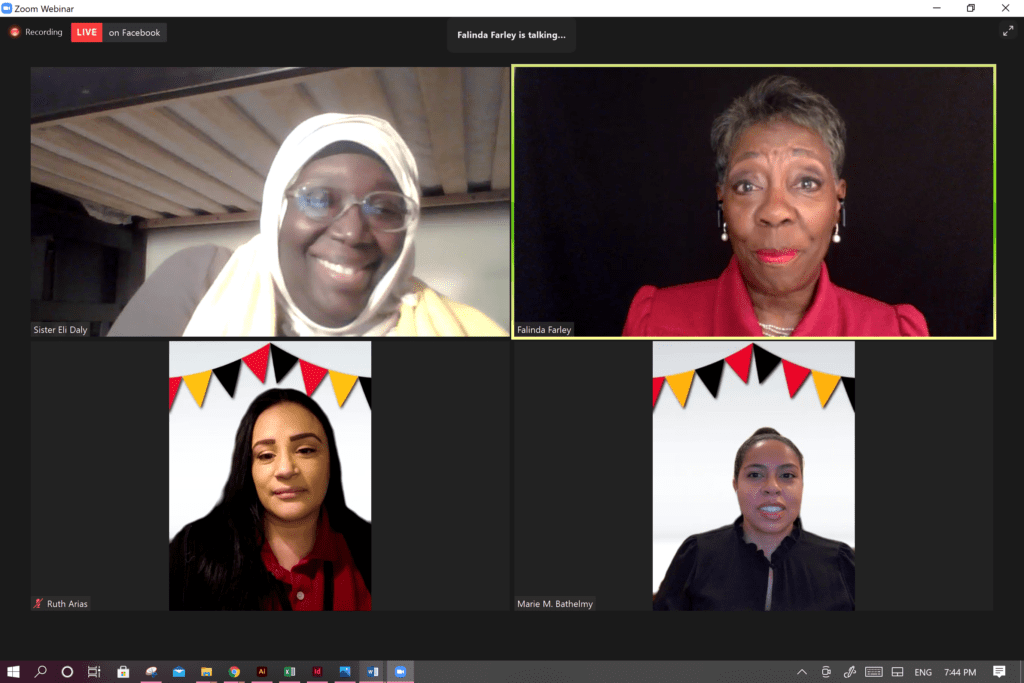 In years past, CSF has hosted very boisterous live events celebrating National School Choice Week. Like so many things, this year our celebration was virtual. But based on attendance and feedback, we had a very successful event featuring student testimonials, conversations with CSF parents and principals from participating schools, updates from CSF's program team, and a raffle drawing. The event aimed to educate families about school choice and reinforce the idea that parents are the first educators of their children.
CSF Mom Marjorie, writing in the Zoom chat after the raffle winners were announced, said: "Thank you, CSF, for helping us provide an amazing education for our children, most especially during these unprecedented times. We are blessed and forever grateful .And congrats to the winners. We are all winners thanks to CSF!"
CSF Scholar Armando Hernandez, an eighth-grader at Our Lady of Lourdes School in Upper Manhattan, was one of three scholarship recipients to share a testimonial. He told viewers, "Going to school there is an amazing experience due to how everybody treats you. The teachers are, no doubt, some of the best and most patient teachers I've ever met in my life. My classmates are also very amazing. They treat you with kindness and are always open to everyone. I would like to thank everyone who supports this fund and helps kids like me. I will always remember what you did for me."
Click the video below to watch the full event.