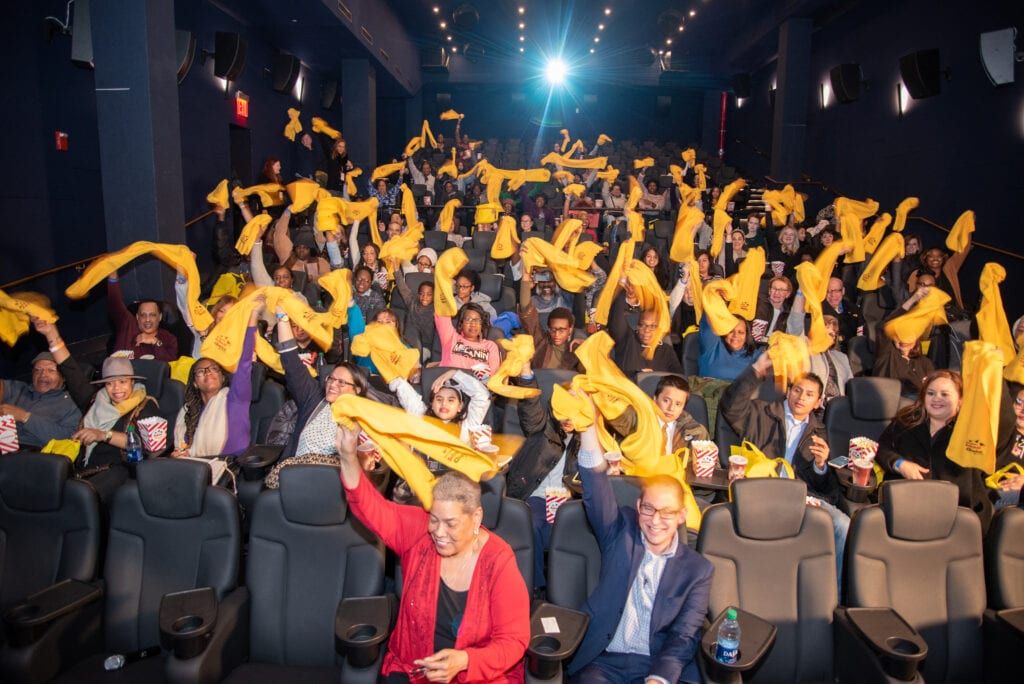 To celebrate National School Choice Week this year, CSF hosted more than 120 people – scholarship families, school leaders, supporters, and friends – for a movie screening of Miss Virginia. The feature film tells the story of Virginia Walden Ford's tireless effort to lead a parent movement that convinced Congress and President George W. Bush to enact the DC Opportunity Scholarship Program, which has provided scholarships for low-income DC children to attend private schools since 2003. Ms. Walden Ford was our guest of honor and did a Q&A before the movie with Andrew Campanella, School Choice Week's president.
After the screening, CSF Mom Shakina Forbes wrote to thank us for the movie invitation, bringing home the movie's important theme: "My 'story' is nowhere near as remarkable as Miss Virginia's. However, I can relate to being a single parent, having a son who deserves a better education than what is provided in the public school, and being unable to afford it. I can relate to working two jobs, six days a week in the attempt to make ends meet and still being unsuccessful in affording his tuition. Having the ability to AFFORD his education through the Children's Scholarship Fund made a dream into a reality. My son has a brighter future because of innovators like you."   
Watch a recap of the celebration here, and check out Miss Virginia, now streaming on Netflix and other services.