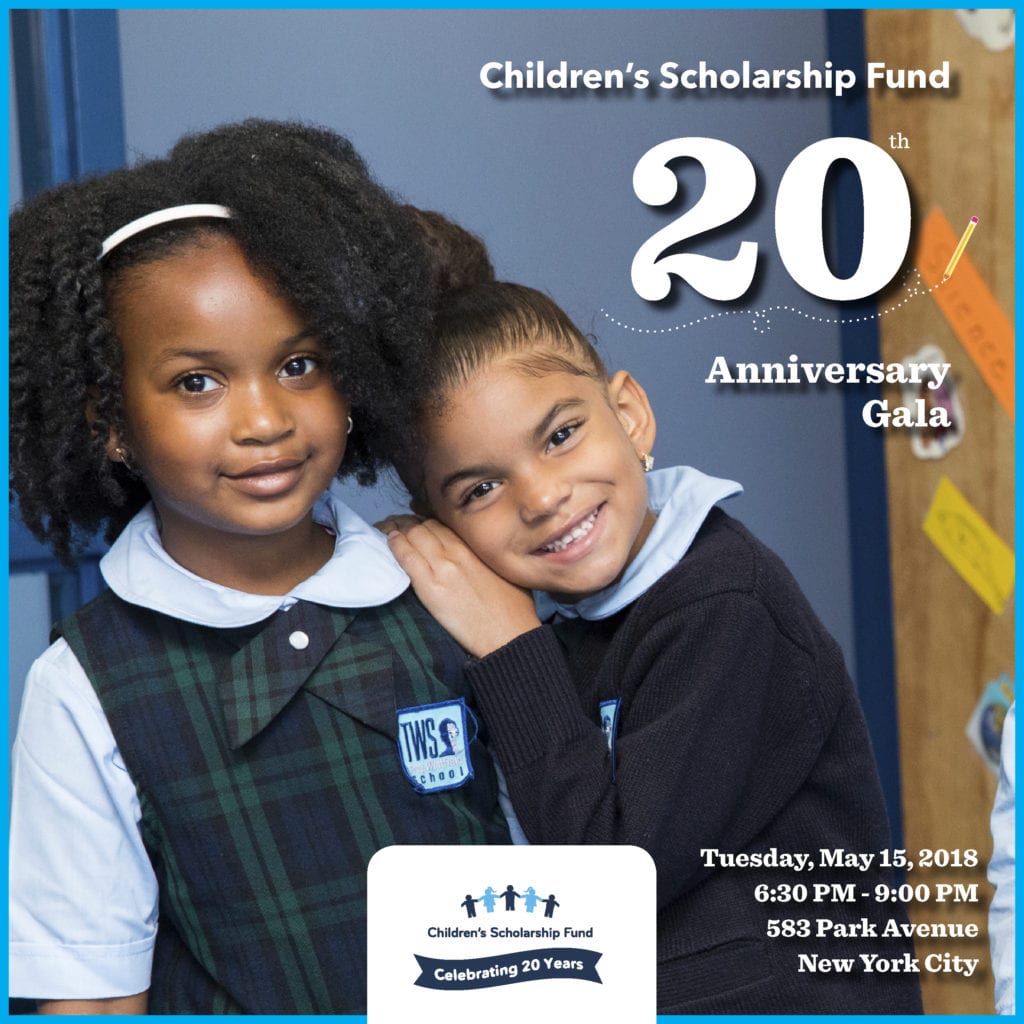 TICKETS ON SALE NOW!
It's hard to believe this year marks the 20th Anniversary of the launch of Children's Scholarship Fund (CSF). We will celebrate this milestone with CSF's first-ever gala on the evening of Tuesday, May 15, 2018 in New York City. Along with a special tribute to our co-founders, Ted Forstmann and John Walton, CSF will honor Eli Broad and Julian Robertson as our 2018 Champions for Children.
Eli and Julian were two of the original visionaries who joined Ted and John when CSF launched back in 1998, and they have continued their efforts to ensure that children across America have access to a quality education.
Today, CSF's mission remains true to the vision Ted and John articulated at the start, "We're trying to give low-income parents an equal opportunity to get a good education for their kids—whether that education comes from a public school, a parochial school, a charter school, or a private school. We must give parents the ability to seek a good education wherever they can find it.  Nothing is more important to the future of our nation than education."
We hope you will join us on May 15th to help celebrate 20 years of empowering parents and giving children a chance! For details about tickets and sponsorships, please visit https://scholarshipfund.org/gala.