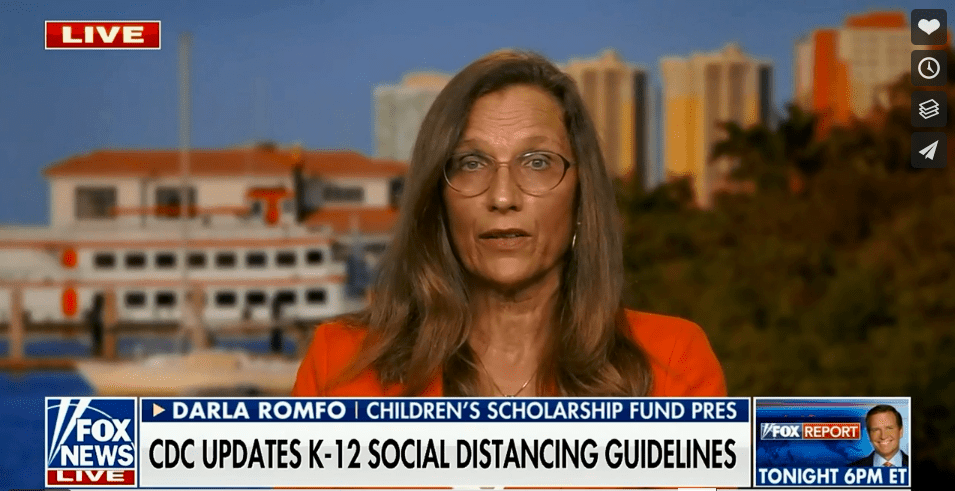 This past week, CSF President Darla Romfo had two opportunities to talk about school reopenings – over the weekend on Cavuto Live with David Asman and earlier in the week on Pittsburgh's KDKA Radio Morning Show with Larry Richert and Kevin Battle.
It's been widely shown that remote learning has had negative impacts for many students, in particular the low-income children CSF aims to serve. And too many schools remain closed, even though numerous studies show they can be reopened safely. Thankfully, the majority of CSF Scholars have had access to in-person learning five days a week since September.
Asked about lessons learned from the pandemic on KDKA, Darla noted, "Maybe the curtain has been drawn back. Maybe we're going to do something that builds a system where the kids are the priority, and the money follows the child, and every child has access to a good education."
You can watch the full Cavuto Live interview here and listen to the KDKA radio interview here.