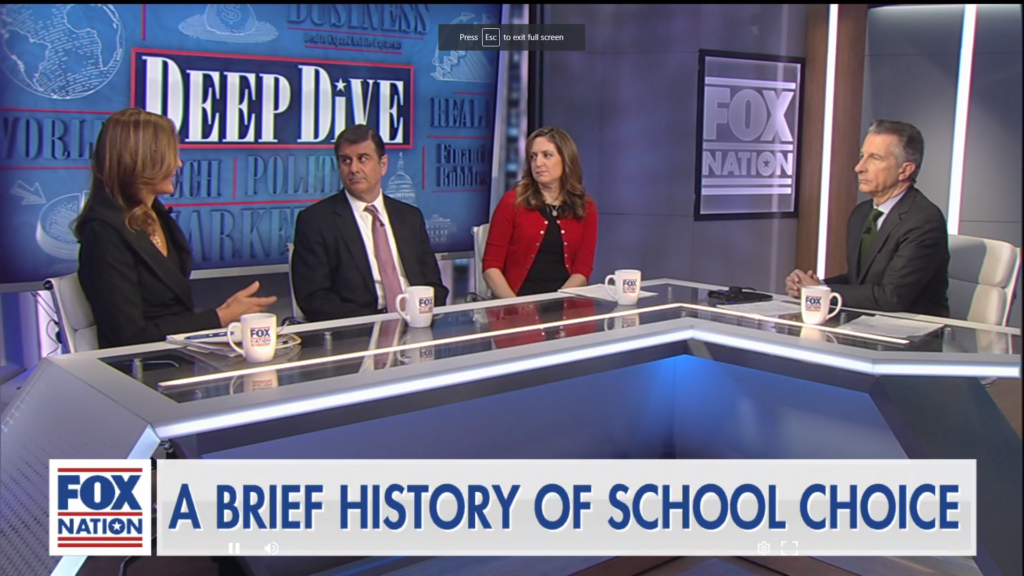 CSF President Darla M. Romfo was part of a panel discussion on education yesterday led by The Wall Street Journal's Dan Henninger on Fox Nation's Deep Dive program.
Darla was joined on the panel by fellow guests and frequent collaborators John Schilling, President of American Federation for Children and Kathleen Porter-Magee, Superintendent of Partnership Schools.
In making the point that children should be the main focus of education debates, Darla said:
"I want to see a world where every kid has a chance to reach their full potential and every parent has the ability to say this is my child and I want them to be educated in this way. If we think about it that way instead of how it's financed and who gets what, then it's really about our kids. There are 70 million kids under 18 years old, 30 million of them live in poverty. We need to take care of those kids. They're the future of our country."
You can stream the 26-minute program on Fox Nation if you are a subscriber, or you can start a free one-week trial subscription.