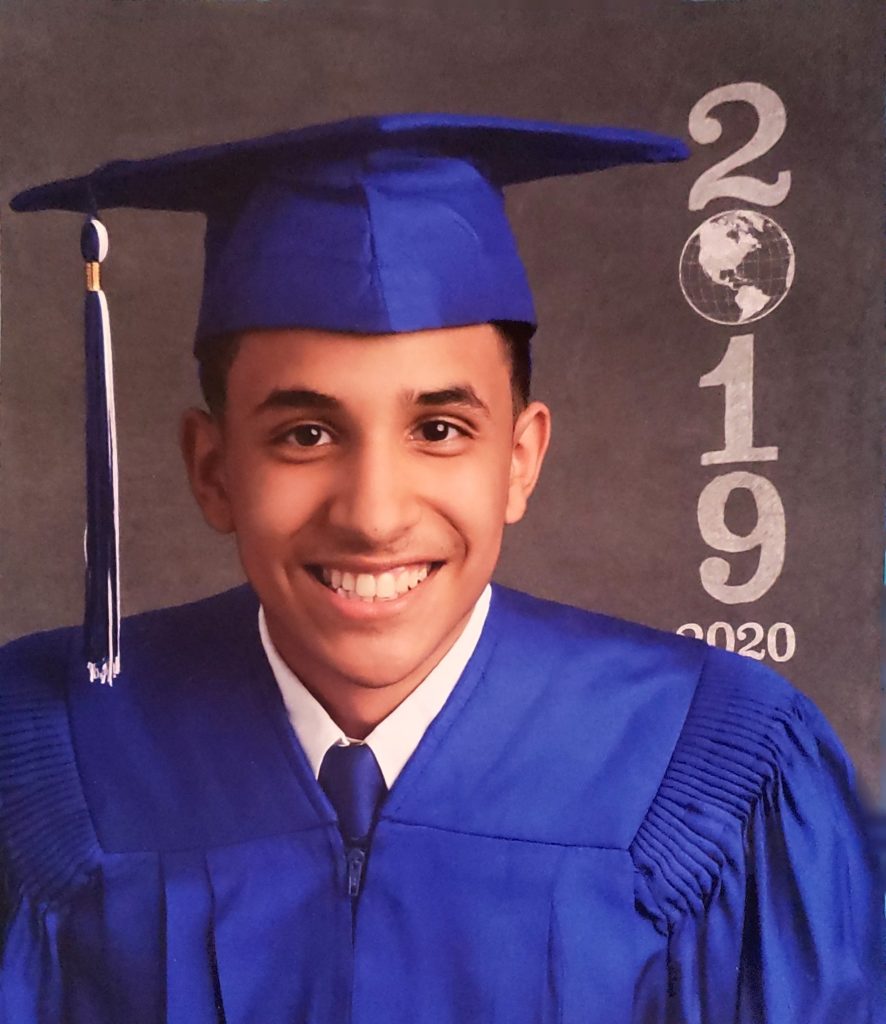 Brandon Yrrizarry is a popular eighth-grader at Manhattan Christian Academy (MCA). He's regularly on the honor roll, has sold his paintings at MCA's annual art sale, and serves as captain of the basketball team. He even coaches younger children at his church.
School wasn't always such a positive experience for Brandon though. He entered MCA as a sixth-grader after the charter school he attended closed down. There, Brandon had been bullied, and although he was a good student, his mom, Ruth, says he got lost in the crowd "like a needle in a haystack."
For years, Ruth had wanted to send Brandon and his younger siblings, Adrian and Emma, to MCA, going as far as touring the school. However, it wasn't until she heard about CSF that the school came within the family's financial reach. Now Ruth couldn't be happier. "As a single parent, I needed a foundation for my kids. CSF gave this family that foundation to help us say, 'Hey, there is better out there. There is so much better to look forward to,'" she told us. "From that day forward, it's just been wonderful."
With MCA's move to remote learning, Ruth continues to be impressed by the school's dedicated teachers. It has been a difficult time for the family though. Ruth works at an Amazon warehouse and contracted Covid-19 back in March. All three children ended up getting sick also, although thankfully everyone has since recovered.
In addition, the children's studies were hampered by sharing one computer at home, meaning sometimes two of the kids would have to watch a recording of their classes instead of logging in live. With donations to the Stay in School Fund, CSF bought the family two new laptops so all three can work and attend class at the same time.
Brandon really misses being able to play basketball – probably the hardest thing about the shutdown for him. This fall, he'll head to high school at Mount Saint Michael Academy, where he plans to play again. Looking further ahead, Brandon says he may major in math or architecture in college, but ultimately his ambition is to go as far as he can in basketball. "That's really what I love to do. The NBA is my dream," he told us.
Brandon, we wish you every future success as you enter high school!