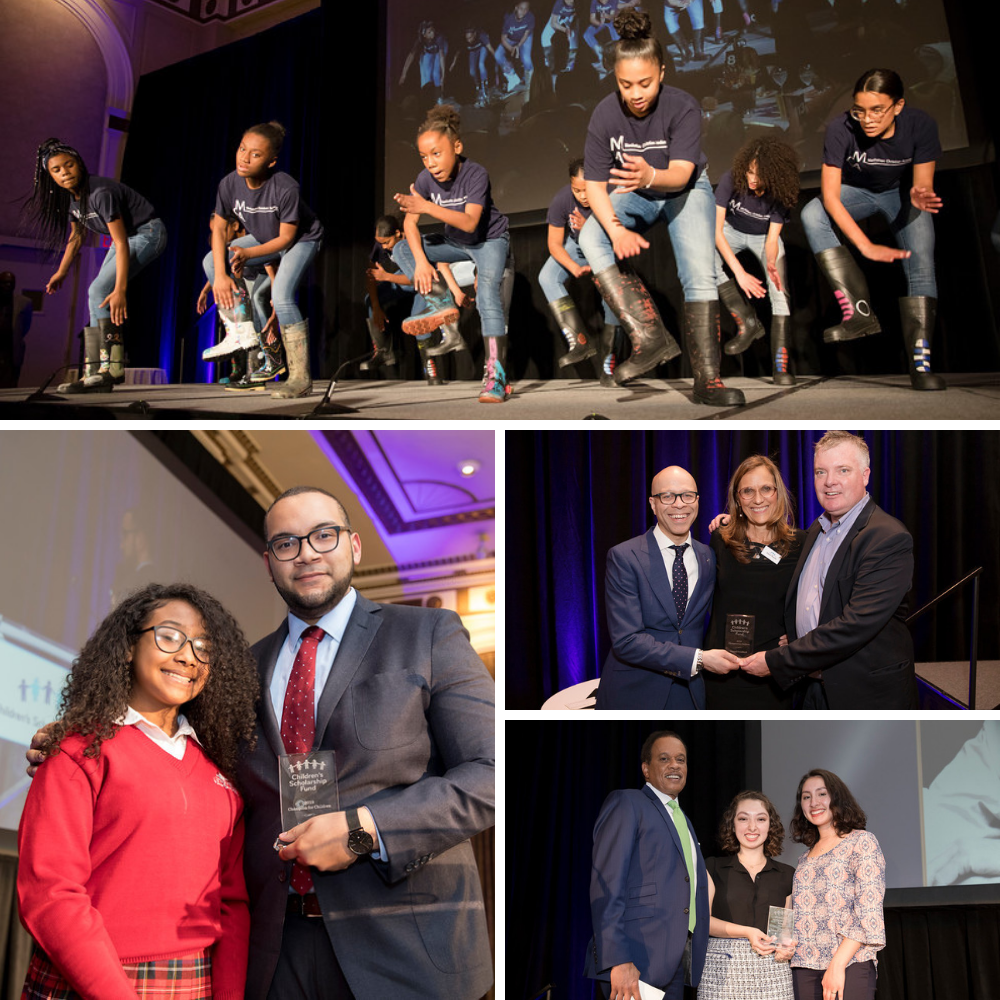 Last week, CSF was honored to recognize CSF Alumnus Jason Tejada, education reform advocate Derrell Bradford, and investor and philanthropist Arthur Rock as this year's Champions for Children. The event marked 21 years since CSF's founding, during which time 174,000 students have benefitted from scholarships funded by CSF and its partners.
Kicking off the festivities, students from Manhattan Christian Academy performed a high-energy gumboot dance, which originated with gold miners in South Africa.
Next, CSF Chair Mike McCurry spoke about CSF's history and mission and introduced master of ceremonies Juan Williams, co-host of The Five on Fox News and a seasoned political journalist and analyst. Mr. Williams recounted coming to Brooklyn from Panama at the age of four, and how education, including earning a scholarship to a prep school, transformed his life.
"For me, what you do here is so personal. You're looking at proof, living proof, that education is the most liberating force in the world," Mr. Williams said. "A good education, the kind of education that you all make possible, is truly a gift that keeps on giving – to me, to my family, to my community, to generations to come."
CSF Scholar Angelina Payano, an eighth grader at Incarnation School, then presented our first honoree, Jason Tejada, with his award. Jason and his sisters also attended Incarnation as CSF Scholars. Jason graduated valedictorian of All Hallows High School and earned a full scholarship to Columbia University. Today, he's a Vice President at Morgan Stanley in the Municipal Securities Division, as well as a board member at All Hallows and a member of CSF's President's Council.
Jason said initially he had wondered why he was singled out for the honor. "And then it struck me. This award isn't just for me. It's for all 174,000 students who through generous donations you all have helped gain access to a better life. So I just want to thank you for that and I will remind you that I am not an anomaly. There are a thousand success stories and I hope that you continue supporting them through the Children's Scholarship Fund," he said.
In his tribute video, our next honoree, 50CAN Executive Vice President Derrell Bradford, shared the story of how a scholarship to private school "helped me be the best version of myself." After a warm and witty introduction by Ed Kirby about his early days in education reform, Derrell told the guests, "Education really is the thing. It really does flip your life from the on position into something that is epically different. It positions you to be something that as a child you might imagine and then one day as an adult you hopefully live."
To honor Arthur Rock, a former board member of CSF and co-founder of The BASIC Fund, CSF's Bay Area partner program, Juan Williams introduced BASIC Fund alumnae Lorena and Sofia Ortega-Guerrero, sisters who are both students at Yale University.
Lorena and Sofia accepted the award on Mr. Rock's behalf, and Lorena noted, "Arthur Rock has been called the father of venture capital. He is famous for being one of the earliest investors in many of today's most successful tech companies, including Intel and Apple. He also invested in my family. Because of Arthur Rock, we got scholarships from The BASIC Fund and that investment led us both to Yale University."
CSF Los Angeles Alumna Nicole Serrato shared her story of how her father watching Ted Forstmann on The Oprah Winfrey Show led to her using a CSF scholarship and ultimately coming to work at CSF. She encouraged guests to continue their support of scholarships, saying, "I can honestly say the scholarship made a huge difference in my life."
To close out the evening, students from The Learning Tree Cultural Preparatory School sang "Something So Strong," and eighth-grader Trevaughn Little gave a rousing recitation of Martin Luther King's "I Have a Dream" speech.
All proceeds from the event will support CSF scholarships in New York City, where more than 7,800 CSF Scholars attend schools that help them reach their full potential.
Thank you to our honorees, sponsors, in-kind donors, students and staff at Incarnation School, Manhattan Christian Academy, and The Learning Tree Cultural Preparatory School, and all our guests for a wonderful evening. For more photos, visit the CSF Facebook page.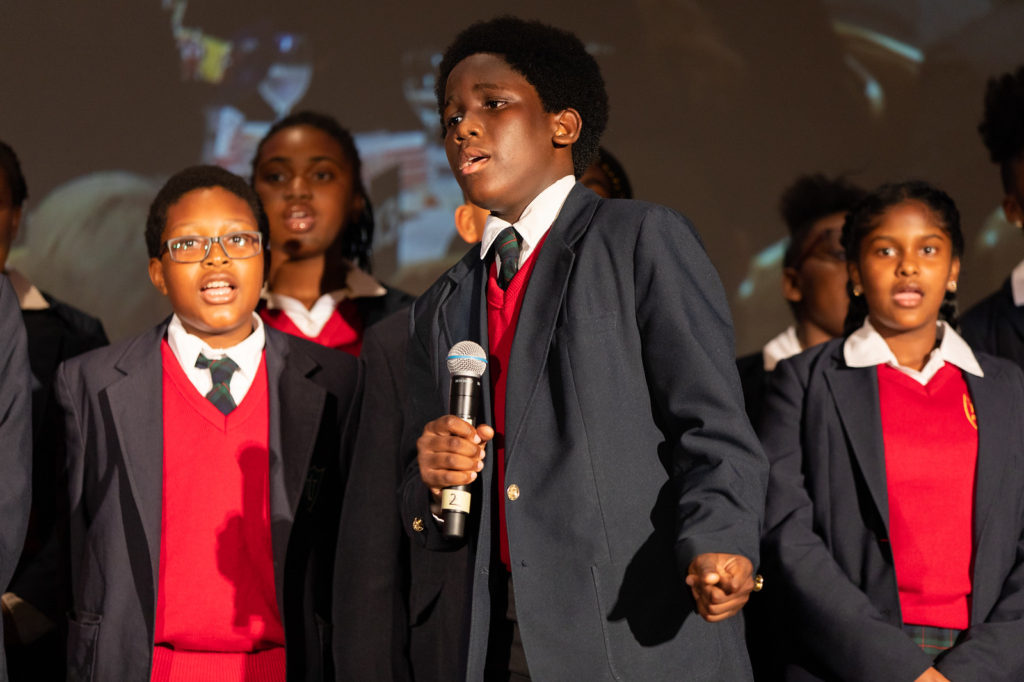 Photos by Jenna Bascom Photography