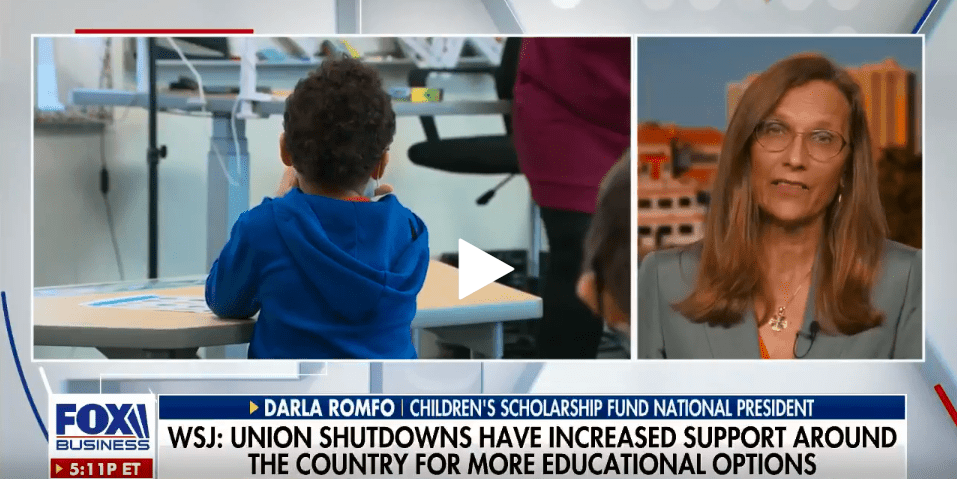 "Education might be the one area where we have more freedom after this rather than less, because parents are tuned into what's happening and a lot of parents are saying, 'We need to have school choice. We need to have the option of sending our kids to private schools or homeschooling or doing whatever we need to do to get our children educated.' …And who better than parents to decide what their child needs?"
Last night, CSF President Darla Romfo, spoke with David Asman on Fox Business Tonight about how the Covid pandemic has inspired more parents to demand better options for their children, leading to more states offering parents flexibility in choosing where and how their children learn.
We are grateful that, thanks to contributions from our generous supporters, the families of CSF Scholars are already free to choose the schools that are the best fit for their children, and the vast majority are attending schools that have been open for live, in-person learning since September. As one parent told us recently, "Kids definitely need to be in school in person and you're giving us this opportunity!"
You can watch Darla's interview on the Fox Business website or by clicking the photo above.