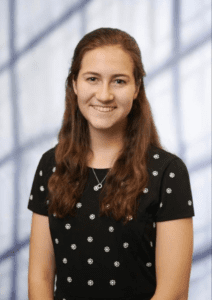 Hometown: Scotch Plains, NJ
Alma Mater: Villanova University
Industry: Private Banking
Hobbies: I love to cook, travel to new places, and try new cuisines
Fun Fact: I have traveled to 10 countries in 10 weeks!
How did you get involved with Children's Scholarship Fund and the Young Leaders Board?
I had just moved into NYC during the pandemic, and was looking to get involved in the Manhattan community through volunteering. I have always been passionate about children and education, and when I saw this opportunity listed online, I was so excited. Not only was I able to volunteer in an area I was passionate about, I also got to meet people my age who had similar passions.
Why is education important to you?
To me, education is freedom. An education gives an individual the ability to develop their own
opinions, challenge the status quo, and develop new and innovative ideas within society.
By providing all children with education, we can promote equality and empower them to
change the world.