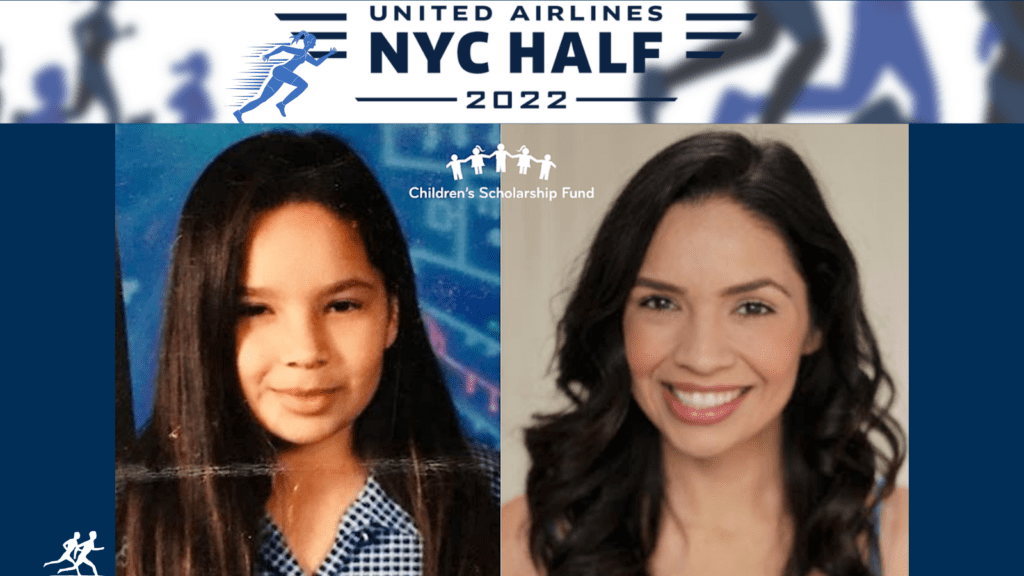 By CSF Alumna Nicole Serrato
A few times a week, well before I ever received a scholarship from the Children's Scholarship Fund, my dad used to wake me up along with my siblings to run "King Mountain." We lived at the top of a hill in El Sereno, a small town near East LA where the terrain consists of small hills, winding roads, and houses built throughout the cliffs. I kept running throughout my school years and adulthood.
Starting in seventh grade, I received a scholarship from CSF to attend a private school. My CSF scholarship played a vital role in developing my character because it provided me with a quality education which set a foundation of ethical values and knowledge that I carry with me today. In 2018, I moved to NYC to attend film school and accepted a part-time job from CSF while pursuing my degree.
The first year I worked for CSF, I learned the organization gets a few spots every year to run in the NYC Half Marathon. So I decided to combine my passion for running and gratitude for CSF by running to raise funds for scholarships. I'm always looking for ways to give back and pave the way for the next generation.
We are now less than two weeks away from the big race, and I can't help but reminisce on how I'm still that little girl running toward my goals and the desire to give back to an organization so that another child can receive the same opportunity I did.
If you would like to support Nicole running in the 2022 United Airlines NYC Half, click here: https://give.scholarshipfund.org/fundraiser/3659524