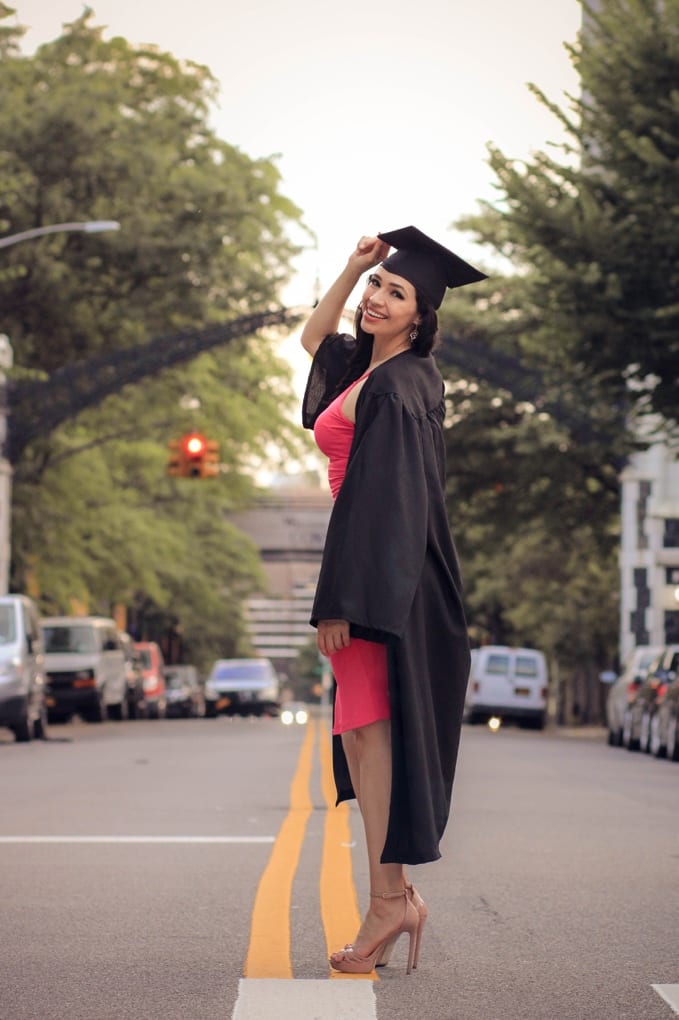 By Nicole Serrato
Last month I graduated with a Bachelor of Fine Arts in Film, and Minor in Journalism. Shortly after my graduation, I accepted a full-time position at The Children's Scholarship Fund (CSF). I've been working for CSF part-time as a development and communication assistant while pursuing my degree for the last two years. I am not only a staff member for CSF but an alumna.
In 1999, the first year CSF awarded scholarships, my sister and I were among the first recipients of the scholarship program. When I was starting seventh grade, my sister and I transferred to a local private Catholic school. The scholarship paid seventy-five percent of the tuition, and my father paid the rest.
I continued to receive the scholarship into high school, but the cost of education was much higher than in my elementary school. With my sister's portion of tuition also, it turned out to be difficult for my father to maintain.
In addition to working as a mechanic during the day and attending college courses at night, he collected pallets and resold them to pallet yards in downtown Los Angeles to make ends meet. Pallets are portable platforms on which goods can be moved, stacked, and stored, especially with the aid of a forklift. He formed relationships with businesses around Los Angeles that would give him the pallets weekly at the end of the nightly shift, around 3 or 4 am.
My father role-modeled a strong work ethic, and I felt motivated to help with the financial burden he was carrying.
The summer before my sophomore year, I got a job at Subway Sandwiches and began contributing to the household by taking over small expenses and paying for my breakfast and lunch at school.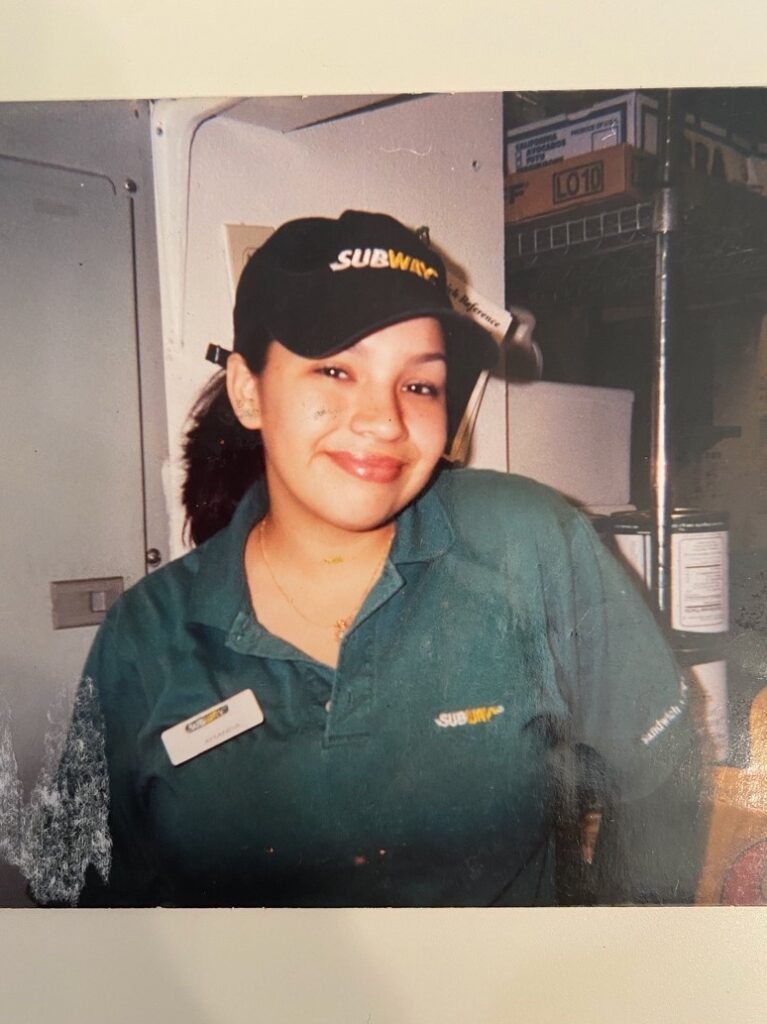 A few months before the fall semester, the school informed us that the tuition for the new school year increased, and the additional expense meant we had to choose between paying for basic needs or school tuition. At the time, I worked 20 hours weekly and made around $270 biweekly. I offered to cover my tuition with the wages from my new job; with great hesitation, my father accepted the help.
He explained we only paid twenty-five percent and that CSF was paying the remaining amount. Before this, I was not aware we were receiving help to pay for my schooling. I immediately wanted to know who was helping us pay for school. I couldn't believe someone that I had never met cared about my education.
I never forgot that act of kindness and was determined to pay it forward one day. When I learned that CSF no longer had the program in Los Angeles, opening a CSF scholarship program and helping other kids with their education got added to my list of goals. I kept tabs on CSF and the founders but hesitated to reach out until I had something to show.
In 2014, I self-published a poetry collection and reached out to CSF to share the accomplishment and in hopes of donating a percentage of the profits. Soon after that, I flew to NYC from Los Angeles for a book tour. There I met with Jane, a CSF rep at the time, and established a relationship with the scholarship organization. During my time on the east coast, I performed around NYC and Boston, selling only enough books to cover the trip's cost.
In 2018, I received an email from Jane, asking if I would be open to speaking at CSF's 20th-anniversary Gala. I immediately said yes. I couldn't wait to share my story and express my gratitude to all those who had a hand in my education.
My attendance at the Gala allowed me to develop a relationship with the President of CSF, Darla Romfo.
A few months later, I received an acceptance letter from The City College of New York's Film program. I reached out to CSF to let them know I was moving to NYC, and they offered me a part-time position while I pursued my degree. The opportunity to work for CSF and help others was a dream come true.
Last year, I stayed late in the office to meet one of CSF's supporters. After learning that my major is a film, she referred me to an internship program with The Moving Picture Institute (MPI). MPI offered a summer internship and placed me in Los Angeles with The Academy of Motion Picture Arts and Sciences' Gold Program, a diversity inclusion initiative, and Millennium Media's development and sales departments.
At the end of my internship, the Academy asked me to give a speech at the program's closing ceremony. As I wrote my speech, I realized my story had come full circle.
If it weren't for CSF, I wouldn't be in this program, not only because of the scholarship I received as a child but because of their continued involvement and support of an alumna well into her adulthood.
Last month, a few weeks after my college graduation, I was mentioned in an article by the Hollywood Reporter and spotlighted by the Academy Gold Program. I know it's because of CSF and the fantastic support system they've provided.
Thank you, Children's Scholarship Fund.