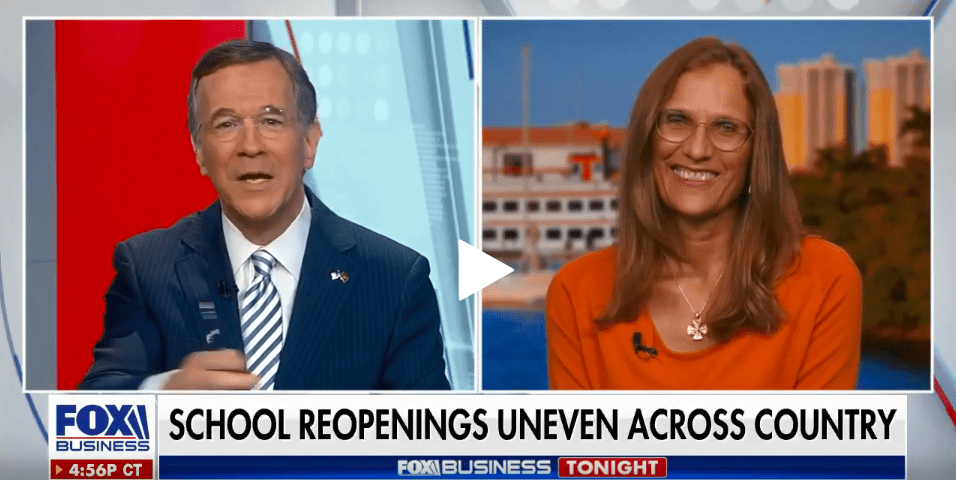 Last night on Fox Business Tonight, CSF President Darla M. Romfo discussed the issue of school closures and how private schools are proving schools can reopen safely with David Asman.
In making the point that children are suffering learning losses that will affect all of us for years to come, Darla said:

"Right now, something like 18 million children in this country have not stepped foot in a classroom since the beginning of the school year. Some 3 million have disappeared altogether. They haven't checked in either virtually or in a classroom. This is going to have long-term repercussions for our country. It's really time that we change the emphasis and start investing in the children and funding the children and not funding the schools."
Thankfully, because of contributions from generous supporters, CSF Scholars have access to schools that have been open for in-person learning since September. As one principal told us this week, "Your support is always valued but never more than for the past year."
You can watch Darla's interview on the Fox Business website or by clicking the photo above.