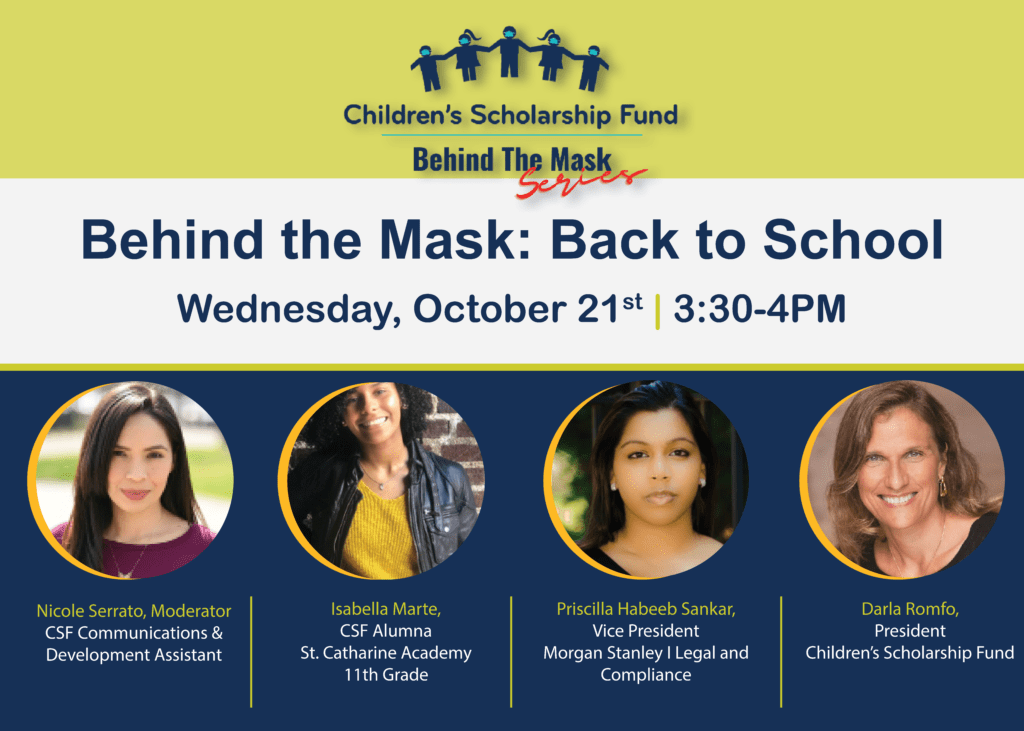 This fall, even though we are grateful to note the majority of CSF participating schools are offering in-person instruction five days a week, safety dictates that we cannot visit schools or host in-person events to connect you with students and their families. That's why we decided to launch a new webinar series called Behind the Mask so we can do just that: go behind the mask and see what's really happening in the lives of CSF families and their schools. We hope to regularly bring you an inside look at how CSF Scholars, families, and schools are doing as the pandemic continues.
Please mark your calendar for the first Behind the Mask episode on Wednesday, October 21st from 3:30-4pm when we'll find out from CSF Alumna Isabella Marte, a junior at St. Catharine Academy in the Bronx, what it's like to be back in high school this fall under new Covid protocols.
In this episode, we'll also speak with Priscilla Habeeb Sankar, CSF Young Leaders Board Co-Chair and a VP in Morgan Stanley's Legal and Compliance Division, about Morgan Stanley's work with CSF to spread our message through its Lights on Broadway program. We hope you can join us!